AFTIS donates basic medical drugs to Takai Primary Health Care
Aminu Takai Foundation & Innovation Support (AFTIS), a non-governmental organization, has commenced the distribution of essential medical drugs to Primary Health Care Centres in Takai Local Government Area (LGA) of Kano state.
The initiative, carried out in collaboration with SEWA International and Startup Kano, was officially launched on Tuesday at the palace of the District Head of Takai LGA.
Engr. Aminu Adam Takai, Founder of Aminu Takai Foundation & Innovation Support, addressed the press during the event, highlighting the foundation's mission to provide institutional, financial, emotional, and material support to the less privileged in society.
He emphasized that the distribution of basic medical drugs to Takai LGA was a way of giving back to his hometown.
"We have distributed a range of drugs for both adults and children, including anti-malaria drugs, typhoid medications, ulcer treatments, antibiotics, sanitary pads for women, cotton, and detergents," Aminu revealed.
Adamu further expressed the foundation's future plans, stating that their next target is to launch web design training for children, equipping them with the necessary skills in digital technologies.
Mr. Virend, representing SEWA International, expressed his visit to Nigeria with his wife as an opportunity to assess how their foundation can collaborate with sister foundations like AFTIS to contribute to community service.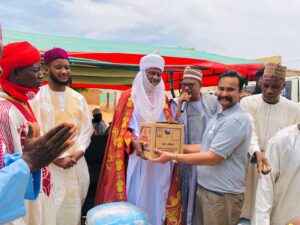 Alh. Abbas Yusif Takai, the District Head of Takai, expressed gratitude for AFTIS' generous distribution of medical drugs to the LGA.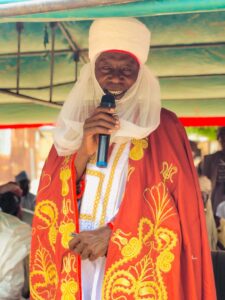 He recognized the efforts of Engr. Aminu Adam Takai for hosting the unveiling ceremony in Takai LGA and assured the foundation of Takai Emirate's support. He also pledged to ensure that the drugs are administered judiciously to those in need.
During the ceremony, Public Health Expert Musa Abdullahi Sufi and Icon Faruk from Startup Kano delivered presentations on hygiene and unity, adding to the informative aspect of the event.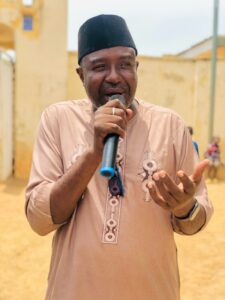 PRIME TIME NEWS reports that the event concluded with the transportation of the drugs to Takai Primary Healthcare for immediate use by AFTIS, accompanied by the District Head of Takai and his Ward Heads.