CITAD inducts 30 women in Kano for GSM repair training
The Centre for Information Technology and Development (CITAD) has kick-started a transformative training program aimed at nurturing the talents of 30 women in Kano State to become proficient in GSM and mobile phone repairs.
The five-week training, which commenced on Monday, has brought together young women and girls from various Local Government Areas of the state.
Dr. Y.Z Ya'u, the Executive Director of CITAD, revealed that the training seeks to empower women with valuable mobile phone repair skills, enabling them to be self-reliant and contribute to narrowing the digital technology gender gap.
Represented by the Centre's Technical Officer, Muhammad Bello Yahaya, said the training's second phase was launched under  the platform of CITAD's Digital Creativity and Inovation session
Bello, while urging participants to fully engage in the program and acquire the essential skills, he assured them that at the end of the 5-weeks training they will be empowered with tools for GSM repair in order for them to be self-sufficient and be employers of labour.
In an enlightening session, facilitator Harira Wakili emphasized the critical role of Information and Communication Technology (ICT) in empowering women.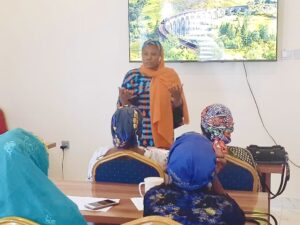 She stressed that by connecting young girls with ICT resources, they could effectively become catalysts for generating job opportunities within their communities.
Wakili stated, "No amount of skills and innovations is too little to promote human society."