With over 220 Entries Tubless Bags Integrity Icon Fellowship
By Musa Sani Aliyu
The Chief Executive Officer of Tubeless Media Concept and Entrepreneurs Channel Nasiru Rabi'u ( Tubeless) has been selected to participate in the "Integrity Icon Film Fellowship" in Abuja.
The project which was facilitated by Accountability Lab Nigeria, was a three days training which it's objective was to contribute to the improvement of policies and practices through the use of documentary and short films as tools for awareness-raising and advocacy.
The project which after a rigorous selection of 220 entries from the whole nation, allowed only 10 creative talents in Nigeria to make an inspiring documentary to raise awareness among the population and authorities on the issues facing communities, to bring about positive behavioral change.
Tubeless Media Concept was been selected based on his meritorious documentary on the GANI FESTIVAL of Jigawa state, in which he doubles as the producer, director, and content creator.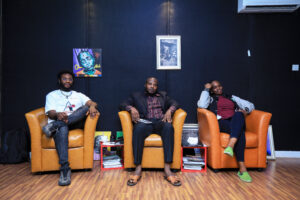 Tubeless Media Concept is a world-leading production company that provides creative and inspiring solutions, for all cinematography needs, that present a vision in action through video production, photography, and design.

Accountability Lab Nigeria is an organization whose vision is to catalyze a new generation of active citizens and responsible leaders by supporting change-makers to develop and implement positive ideas for integrity in their communities, and by enabling people to generate the knowledge, skills, and networks needed for accountability.